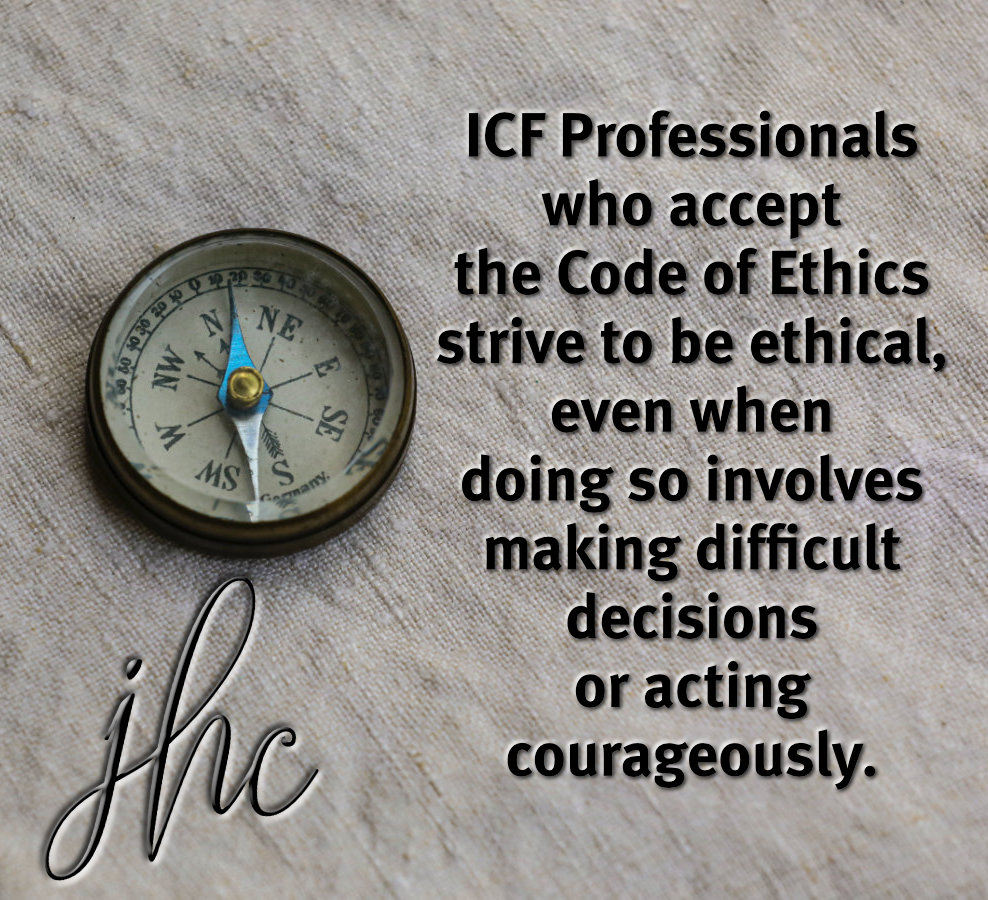 Ethical guidelines
I want to help raise the standard of coaching through ICF's high ethical guidelines.
Through my practice, I will help to ensure coaching a solid reputation as a respected, professional and constantly in-demand discipline everywhere in the private and business world.
I am a member of the ICF, International Coaching Federation, and have committed myself to complying with the ICF's ethical guidelines for coaching.
Excerpts from the main ethical guidelines I follow:
As a professional coach, I recognize and maintain my ethical obligations to my clients and colleagues and to the outside world in general.

If I violate any of the ICF's ethical guidelines, I agree that the ICF may hold me responsible for this, which could cause me to lose my membership of the ICF and my ICF certification.

I will try my best to be aware of my level of competence as a coach, and will not exaggerate my qualifications, my expertise or my experience as a coach.

At the beginning of any coaching collaboration, I want to make sure that my coaching client and client understand the terms of our coaching agreement.

I will not suggest or claim that the client can achieve results I can not guarantee.

I will respect the client's right to confidentiality and discretion. The client must give permission for the disclosure of information.

I will get permission from each one of my clients before disclosing their name as clients or references.

I will be aware when my client no longer benefits from our coaching relationship and if I sense the client will be able to get a better service from another coach or another resource. In that case, I would encourage my client to make such a change.

I will fulfill any agreement I enter with my client and with any third party who pays me to coach the client.

I will not disclose to my current or potential future clients information that I know is confidential, misleading, or that falls outside my area of ​​competence.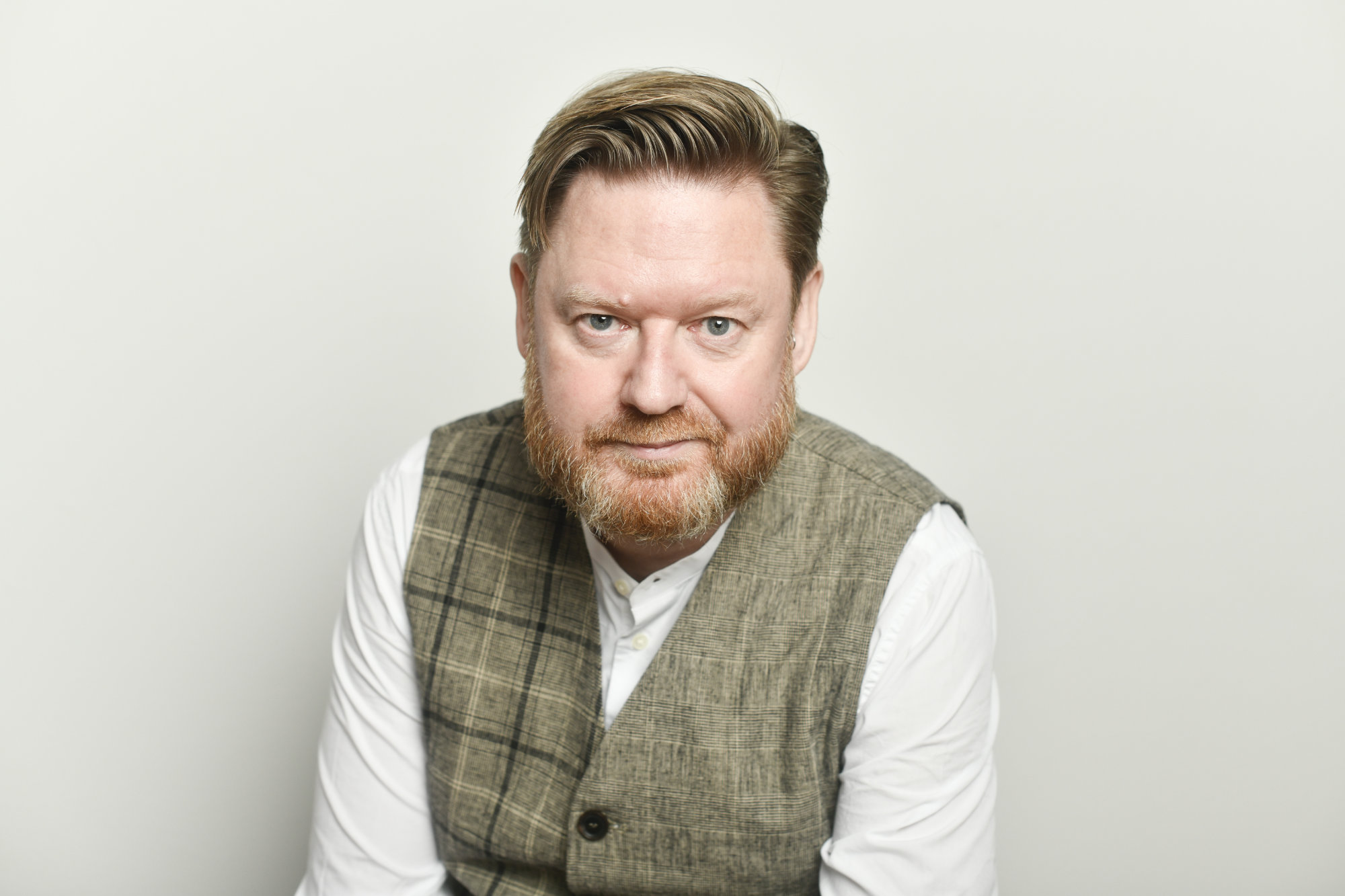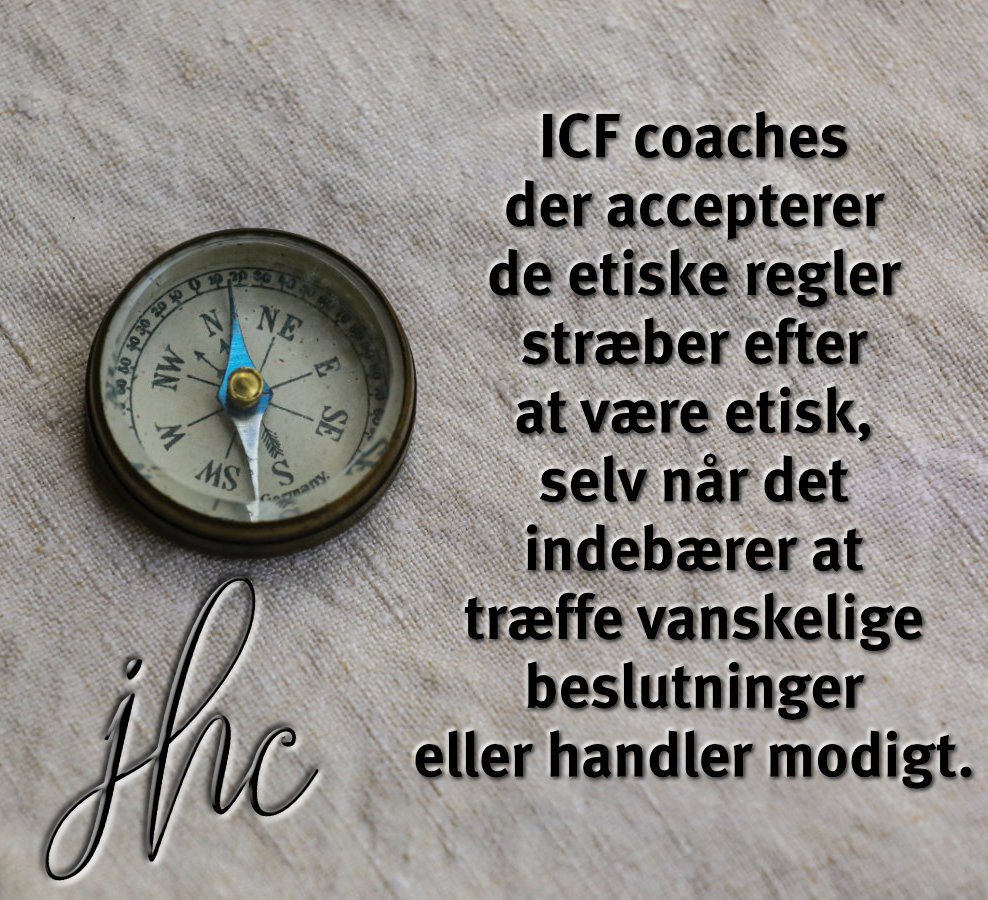 Etiske retningslinjer
Jeg ønsker at medvirke til at højne standarden for coaching via ICF's høje etiske retningslinjer.
Igennem min praksis vil jeg medvirke til at sikre coaching et solidt omdømme som en respekteret, professionel og til stadighed efterspurgt disciplin alle steder i privat- og erhvervslivet.
Jeg er medlem af ICF, International Coaching Federation, og har forpligtet mig at overholde ICF's etiske retningslinjer for coaching.
Udsnit af de vigtigste etiske retningslinjer, jeg følger:
Som professionel coach anerkender og opretholder jeg mine etiske forpligtelser overfor mine klienter og kolleger og mod omverdenen i øvrigt.
Hvis jeg bryder nogen af ICF's etiske retningslinjer, er jeg indforstået med, at ICF har ret til at stille mig til ansvar for dette, hvilket kan medføre, at jeg kan miste mit medlemskab af ICF og min ICF-certificering.
Jeg vil efter bedste evne forsøge at være bevidst om mit kompetenceniveau som coach, og vil ikke overdrive mine kvalifikationer, min ekspertise eller min erfaring som coach.
Jeg vil i begyndelsen af ethvert coaching samarbejde sikre mig, at min coaching klient og kunde forstår vilkårene i vores coaching aftale.
Jeg vil ikke antyde eller påstå, at klienten kan opnå resultater, som jeg ikke kan garantere.
Jeg vil respektere klientens ret til fortrolighed og diskretion. Klienten skal give tilladelse til videregivelse af oplysninger.
Jeg indhenter tilladelse fra hver og en af mine klienter, før jeg opgiver deres navn som klienter eller referencer.
Jeg vil være opmærksom på, når min klient ikke længere har gavn af vores coachingrelation. Eller hvis jeg fornemmer, at klienten vil kunne få en bedre service hos en anden coach eller en anden ressource. I så fald vil jeg opmuntre min klient til en sådan forandring.
Jeg vil opfylde enhver aftale, jeg indgår med min klient og med den eventuelle tredje part, som betaler mig for at coache klienten.
Jeg vil ikke videregive mine nuværende eller potentielle fremtidige klienter informationer, som jeg ved, er fortroligt, misvisende, eller som ligger udenfor mit kompetenceområde.